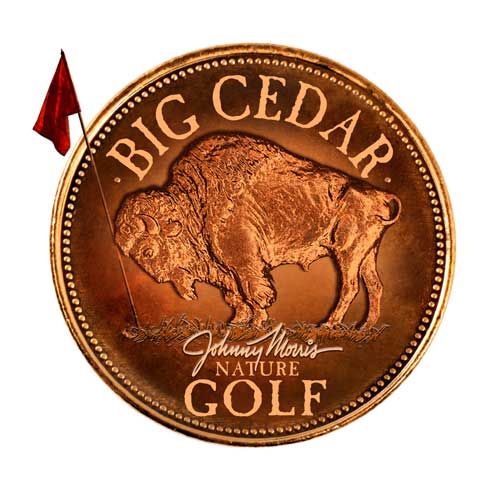 America's Next Great Golf Destination
Inspired by a deep desire to connect people to nature, Johnny Morris, founder of Bass Pro Shops, has set out to create one of the greatest golf experiences in the country. When staying at Angler's Lodge Hollister, you're just minutes away from this world-class golf experience. Growing the game of golf while incorporating the beauty of the Ozarks into every shot, Big Cedar Lodge is quickly becoming known as America's Next Great Golf Destination, with NATURE'S FINEST™ courses designed by some of the top names in golf: Tiger Woods, Jack Nicklaus, Arnold Palmer, Tom Watson, Gary Player, Tom Fazio, Bill Coore and Ben Crenshaw. Golf at Big Cedar is truly an experience you will never forget! Book a tee time today and rediscover the beauty of nature through golf at the BIG CEDAR LODGE NATURE LINKS™.
Top of the Rock Golf Course, a Jack Nicklaus Signature Course, is the first-ever par-3 course to be included in a professional championship, featuring nature and golf at its finest. Perched high above Table Rock Lake, the peaceful waterfalls, wandering creeks, bass-filled ponds and pristine lakes of Top of the Rock complete a true celebration of nature, the Ozarks and the game of golf. Arnie's Barn, a magnificent 150-year-old barn was relocated from Arnold Palmer's backyard in Latrobe, PA and is complete with historic photos and memorabilia from Palmer's career achievements. It also houses the Top of the Rock Pro Shop which features the latest in top-of-the-line logo golf apparel and goods.
Already acclaimed as the region's top golf course, Buffalo Ridge has been transformed by the guiding hands of visionary conservationist Johnny Morris and renowned golf course architect Tom Fazio. Morris and Fazio have redesigned the course layout to bring players in close contact with nature, native grasses and free-ranging North American bison from nearby Dogwood Canyon Nature Park. The course has been rated the No. 1 Public Course in Missouri by Golf Magazine and has been named one of the Top 10 Missouri Courses by Golf Digest since 2001. The course holds a Golf Digest rating of 4.5 stars out of 5.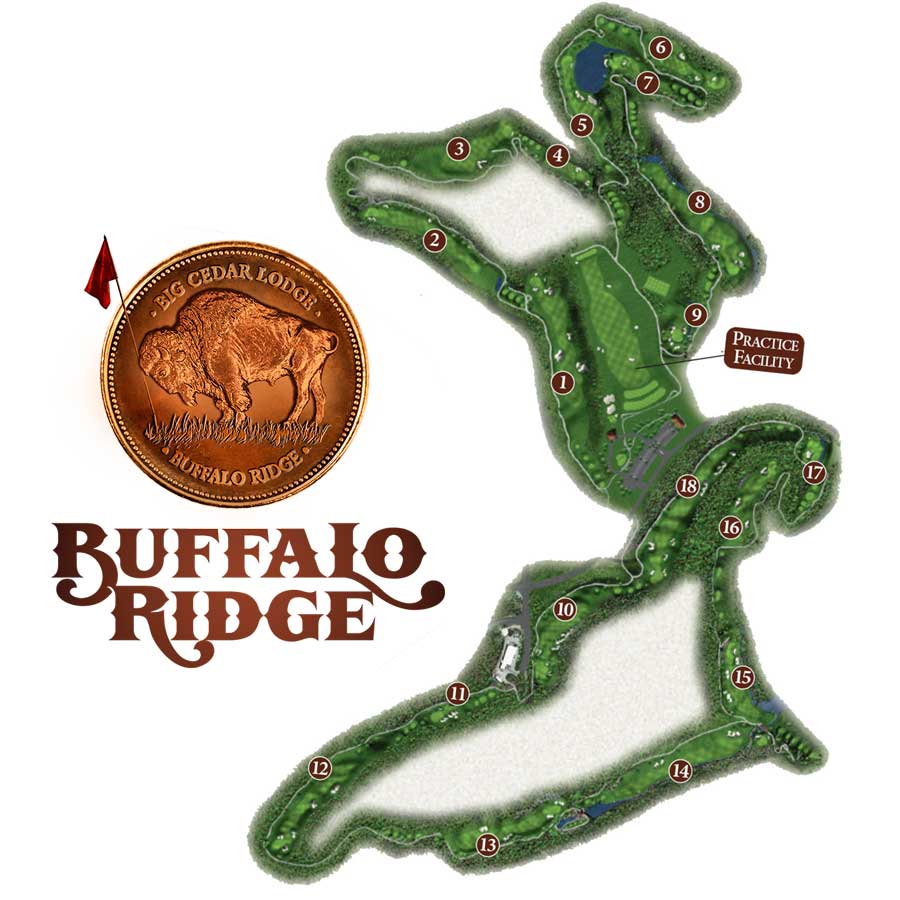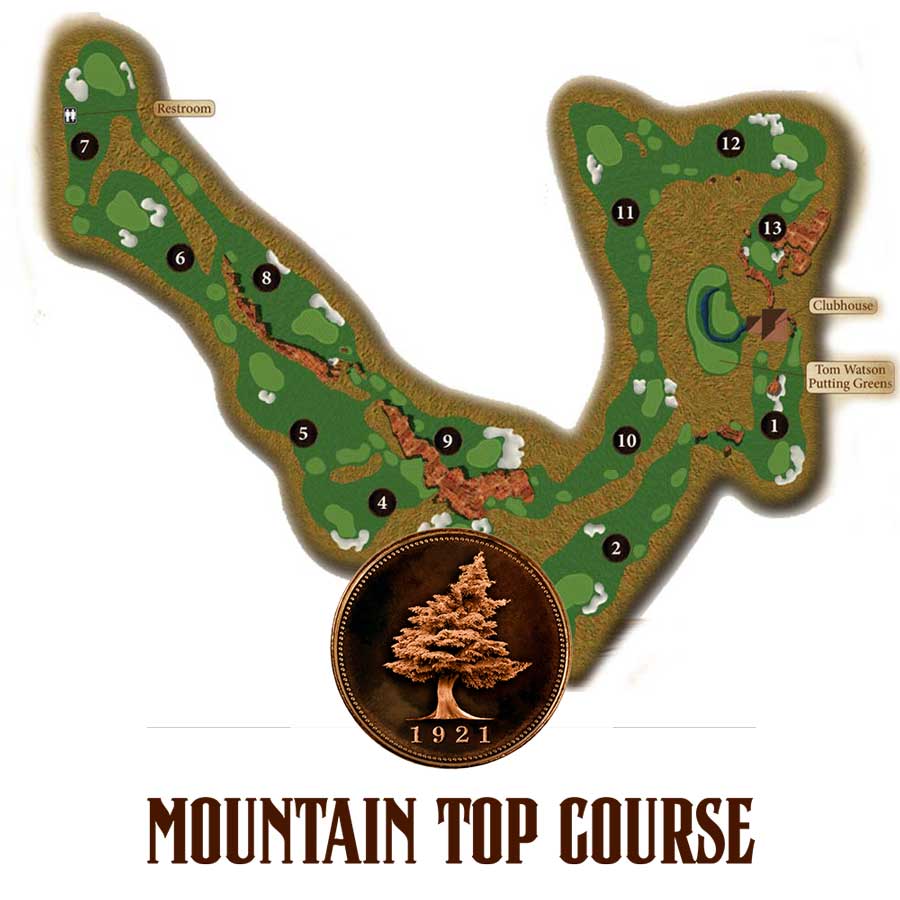 Bass Pro Shops founder and noted conservationist Johnny Morris teamed up with World Golf Hall of Fame legend Gary Player to create a world-class 13-hole short course that delivers an unparalleled experience for golfers. Sharing a similar passion for nature and golf, and through a joined pioneering spirit, they created a renowned golf experience for all skill levels. The course routes through unforgettable rock formations and includes some of the most dramatic views in the Ozarks while delivering a rewarding experience for all skill levels. Thousands of hours of painstaking pick and shovel excavations revealed 300-million year old limestone formations, creating an over-the-top experience that golfers will never forget.
Adding to an amazing list of world-class golf courses, Big Cedar Lodge is proud to introduce Ozarks National, Missouri's first and only golf course designed by architect duo Bill Coore and Ben Crenshaw. Measuring 7,036 yards from the back tees, the course represents the terrain of the Ozarks with beautiful views.
The 18-hole layout features challenging carries and a variety of visually appealing approach shots that are highlighted by the native habitat. The course also includes interesting features, such as a 400-foot wooden beam and plank bridge, which connects the tee box and fairway of the 13th hole that stands 60-feet above a flowing creek.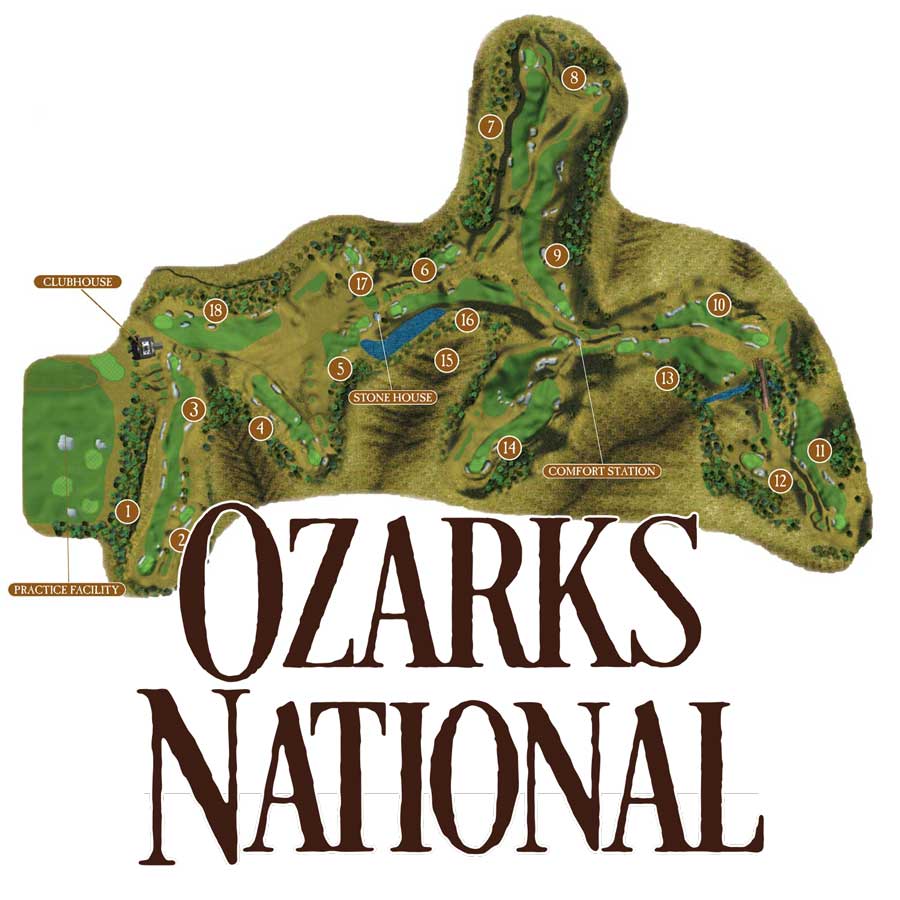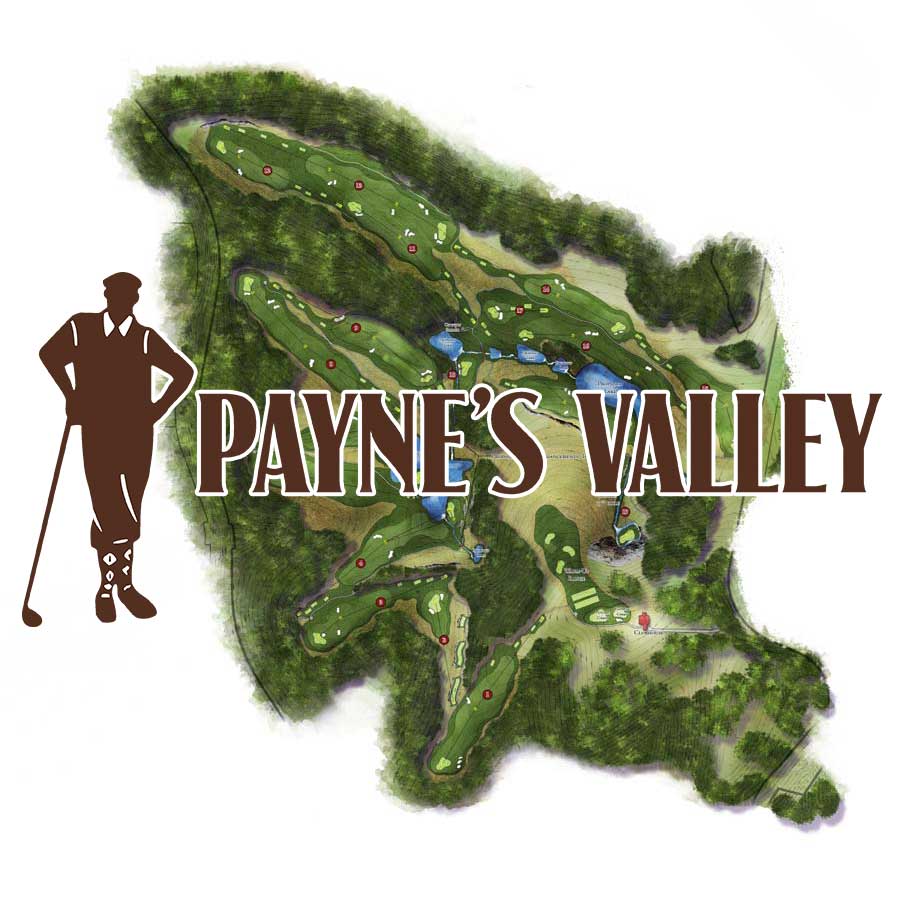 Paying tribute to Ozarks-native and World Golf Hall of Fame member, Payne Stewart, Payne's Valley is first public-access golf course designed by 82-time PGA TOUR winner Tiger Woods and Woods-led golf course design firm, TGR Design. Payne's Valley will stand out with its inviting layout, pristine water features, large fairways and greens, and spectacular 19th hole… the Big Rock at Payne's Valley™.
Through the creation of PAYNE'S VALLEY GOLF COURSE™, Tiger Woods and Big Cedar Lodge will offer a course where players of all skill levels will be able to enjoy the game with each other in the beautiful Ozark Mountain landscape.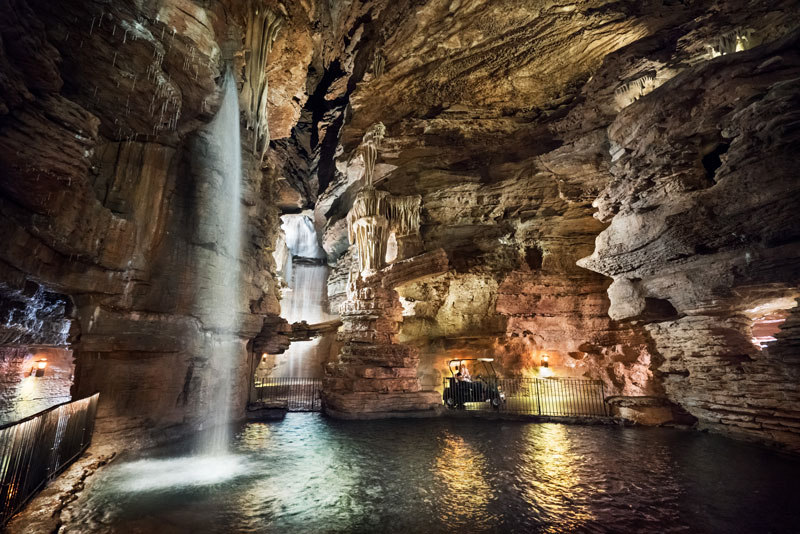 Top of the Rock
150 Top of the Rock Road, Ridgedale, MO 65739
7.7 miles away
---
This one-of-a-kind destination, Top of the Rock, offers some of the most unique dining and entertainment options available. Positioned high above Table Rock Lake, you can enjoy spectacular views as you journey through the Lost Canyon Cave and Nature Trail, play a round of golf or dine at one of three magnificent restaurants. Located adjacent to Big Cedar Lodge.
topoftherock.com